Our guide to acronyms in education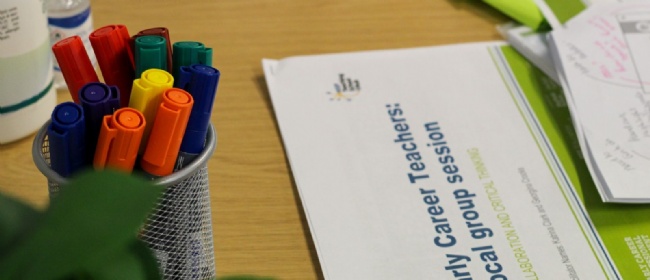 Anyone who works in education will know there are a lot of acronyms to get to grips with. If you're just starting out in your career, they might get a little confusing.
We've put together a handy guide which defines all the different acronyms you may hear.
AB - Appropriate Body
An AB is any educational organisation which monitors and quality-assures the two-year induction every teacher must undergo. All early career teachers must be registered with an appropriate body before they begin their induction.
CPD - Continuous Professional Development
CPD refers to any task someone undergoes to develop their skills and knowledge. It is essential for improving pupil outcomes and ensuring teachers can progress towards higher roles during their careers.
ECF - Early Career Framework
The ECF is a government-funded initiative which entitles early career teachers to access high-quality professional development and training. The initiative was created to improve teacher support and retention.
ECT - Early Career Teacher
Previously known as newly qualified teachers (NQT), early career teachers refer to anyone in their first two years of teaching. During this two year period, ECTs receive support via the ECF to prepare them for their future careers.
ITT - Initial Teacher Training
ITT is a requirement for becoming a qualified teacher in the UK. Once a teacher has completed this initial teacher training, they will earn qualified teacher status (QTS).
NPQ - National Professional Qualification
An NPQ is a qualification available to teachers and educational leaders to improve their knowledge, support progression to higher roles and help schools achieve better outcomes.
MAT - Multi-Academy Trust
MATs are not-for-profit companies which look after multiple academies by supporting staff, facilities and administration duties.
PGCE - Postgraduate Certificate of Education
A PGCE is a qualification completed after graduating from university which will help someone achieve qualified teacher status (QTS). These qualifications are usually achieved through a combination of academic work and a placement in a school.
QTS - Qualified Teacher Status
QTS is a legal requirement to teach in maintained primary, secondary and special schools in the UK. Most courses, such as PGCEs or teacher training courses, will lead to achieving this status but some do not.
SEND - Special Educational Needs and Disability
SEND refers to any condition a pupil may have which affects their ability to learn. SEN support can be given to pupils with SEND to make sure they can achieve the same as their peers during their time at school.