HISP Teaching School Hub celebrates its 'Class of 2023' trainee teachers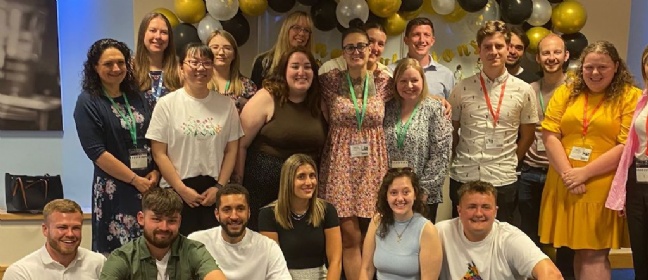 HISP Teaching School Hub's cohort of trainee teachers has achieved Qualified Teacher Status (QTS) after completing a year-long teacher training programme.
27 trainees from teacher training provider Hampshire SCITT, finished their training in June and will be moving on to teach at primary and secondary schools across the South in September.
The newly qualified teachers will embark on their Early Career Framework (ECF) training, allowing them to practise their skills in a school setting.
The Hampshire SCITT programme which is part of the HISP Teaching School Hub explored primary and secondary learning which included effective classroom management, adaptive teaching and understanding how pupils learn.
Deputy Director of the HISP Teaching School Hub David Higginbottom said he is immensely proud of the cohort and is excited to see them take the next steps in their teaching career.
The team at HISP Teaching School Hub brought the cohort together for a celebratory lunch with congratulations messages from the University of Reading which acted as a key training provider.
David continued: "It was lovely to come together and celebrate all our trainee teachers. It's been such a privilege to work with them all and I wish them all the best for the future."