Tanners Brook says farewell to Mrs O'Driscoll as she embarks on a new journey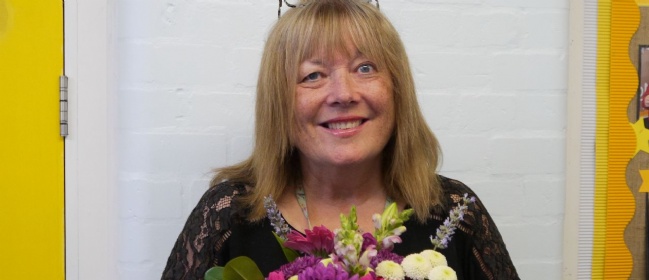 Tanners Brook has said farewell to a beloved Year Five teacher after she has dedicated 36 years to teaching at the school.
Marie O'Driscoll said goodbye on Friday 21st July to enjoy her retirement. After almost four decades of teaching, Marie will be spending her retirement enjoying more holidays and spending time with her family, especially her grandson.
Marie said it has been incredibly sad to say goodbye to Tanners Brook, but is really proud to have played an important role for so many children.
Marie added: "I have taught so many pupils over the years, and even teach some of their children now. One of my colleagues is a former pupil of mine! It's lovely to know what they're up to since leaving Tanners Brook and it's always great to see them again years later."
Marie said her fondest memories are her Year Six productions, her reading and drama sessions, and entertaining the children.
"My favourite thing about teaching is the children - they always surprise you and no two days are the same. I'll miss the children most of all, as well as the chats and laughs I've shared with such amazing colleagues."
As for advice she'd give to young teachers, Marie said: "Remember it's all about the children - make sure you have fun with them. Children learn much more in a happy classroom environment - smiling children are successful children!"
Headteacher Ingrid Dowse said: "I am immensely grateful to Marie for all of the hard work and commitment she has put into her years at Tanners Brook. She has been loved by generations of children. Myself and the entire Tanners Brook team wish her the very best for her retirement."