Celebrating aboard the Glass Room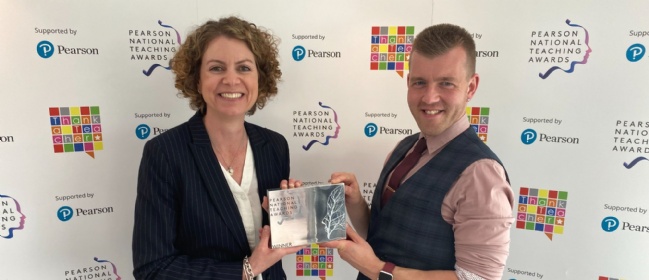 David Higginbottom and Georgina Crooks from HISP Teaching School Hub spent an afternoon aboard the Glass Room cruise to celebrate silver win at the Pearson Teaching School Awards.
We were thrilled to discover we had been awarded silver in the 'Impact Through Partnership' category. The award means we will now be shortlisted to win one of Pearson's 16 Gold awards in November.
David and Georgina enjoyed a delicious afternoon tea with fellow silver winners and learnt about the inspirational stories behind their achievements, all whilst sailing down the River Thames.
David said: "It was a lovely afternoon celebrating on The Thames. You get to see so much more of London from the river!"
"I am so proud of the partnerships we have formed. Our ethos is one of collaboration and being greater together. I want to say a huge thank you to everyone who contributes to our partnership work."