Transforming IT across our schools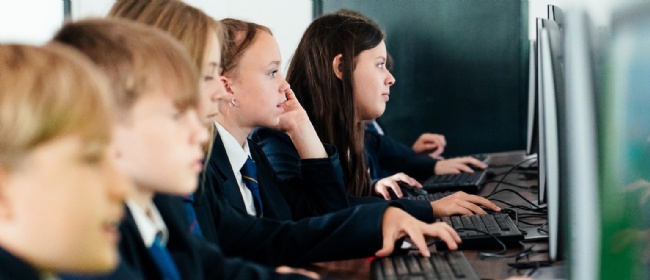 Over the past 12 months, we've rolled out eight new IT suite refurbishments across
our schools in a bid to improve facilities and enhance education across the region.
We've refurbished six IT suites at Thornden School and repurposed two classrooms
as IT suites at Portswood and Tanners Brook Primary Schools.
As well as the new IT suites, new and improved broadband services and a new WiFi
infrastructure at three of our schools have been put in place to ensure streamlined
teaching.
The IT refurbishments are part of our mission to provide excellent opportunities for
our children, staff, families and communities.
Head of IT Chriss Atkinson said he has loved seeing pupils and teachers benefit
from the new suites and IT improvements so far.
Chriss added: "Our teachers rely on technology everyday in the classroom, so we
need to make sure our schools' IT systems are reliable and fast. It's great to see that
teachers and pupils have been benefitting from the new improvements."
CEO of HISP MAT Su Whelan said the IT developments have been transformational
for learning across the schools.
Su continued: "Our goal is to give our pupils a first class education. Modern IT
facilities are a stamp of excellence and are crucial to great learning environments.
"We will continue to develop and improve IT systems, resources and teaching across
all of our schools to give pupils the tools they need to aim high and achieve."