HISP Inset Day No.1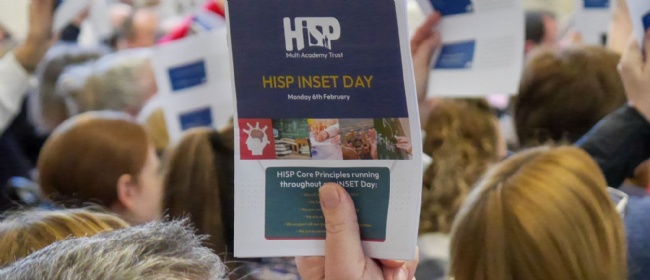 This week we hosted our first HISP wide Inset Day at Thornden School.
We welcomed over 450 teachers and support staff from HISP schools to explore some of the hot topics in education at the moment. These included:
👉 The idea of 'teaching for mastery' which explored ways we can encourage children to believe in themselves and take a positive approach to their learning
👉 Approaches to assessment and giving feedback
👉 Managing mental health, wellbeing and difficult conversations
👉 Boosting participation and attention in class
It was great to see so many people take part in these training sessions. Developing teachers' knowledge about these important topics is crucial in cultivating a positive classroom environment.
We would like to say a huge thank you to all of the facilitators who worked with us to provide such an engaging and informative day and we very much look forward to our next event.