Fun Run at Portswood Primary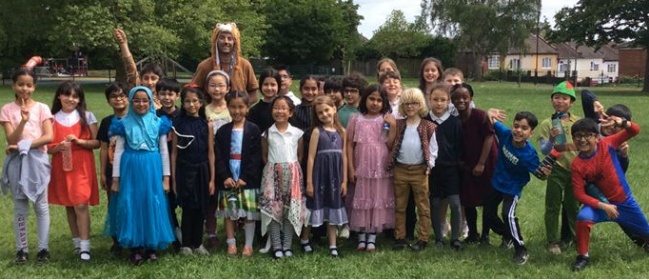 On Friday 13 May, Portswood Primary School held a day of Musical Fun Runs to raise money for their Year 5 and 6 performance. We are delighted to say they raised £510 and so their performance this year will be Mary Poppins Jnr.
On the day, children came to school in fancy dress and had a go on the 'Fun Run' course. Children had lots of fun tackling different challenges round the course.
Year 6 spent the day creating decorations for the field and organising their cake sales which were a huge success. Thank you so much to the parents who donated cakes for this and a massive well done to Year 6 who were a credit to themselves and the school. We were all very proud of your hard work.
Portswood also had a beautiful busking performance from Kora who played her repertoire of musical theatre numbers - well done Kora!
Thank you to everyone who came after school and parted with their coins - we are very grateful for your time and donations.
Preparations started this week for the musical, and we are looking forward to another successful performance.