An afternoon with Marc Rowland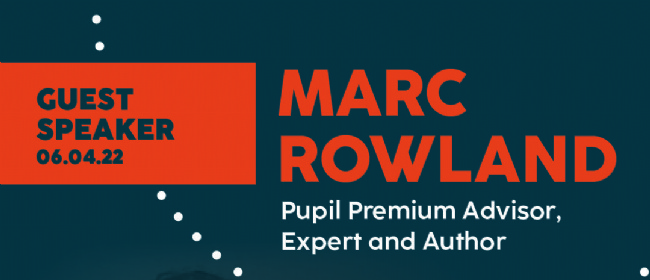 Find out more and book tickets...
Effective implementation of pupil premium strategy.
We are delighted to provide this opportunity to hear from Pupil Premium expert Marc Rowland. Marc is an advisor to the DfE on pupil premium, is a recognised expert and author on how best to meet the needs of children most at risk of underachieving.
On 6th September 2021, the DfE released updated pupil premium guidance and the template schools are now required to use to publish their strategy statement. Disadvantaged pupils have been worse effected due to the pandemic, the attainment gap has grown, and higher numbers of pupils are qualifying for pupil premium. It is therefore more important than ever that school strategies focus on support for disadvantaged pupils. This keynote speech will help to support school leaders in developing and implementing effective pupil premium strategies.
This event is for Headteachers, Senior Leaders and those with responsibility for Pupil/catch-up Premium funding.
This event will take place 06/04/2022 at 2:00PM until 3:30PM
Venue: Thornden Hall, Winchester Road, Chandlers Ford, Eastleigh, SO53 2DW